Motorbike Trackers
Home /
Motorbike Trackers
GPS Motorbike Trackers
Our specially designed motorbike trackers help protect your bike from theft. According to the Office of National Statistics, over 30,000 motorbike thefts were predicted in 2018 – an increase from 2017. Motorbikes have a significantly higher chance of being stolen than any other vehicle and it is estimated that only 40% of motorbikes are recovered from theft. This is why it is more important that ever to have a motorbike tracker installed to help protect your vehicle.
All of our motorbike GPS trackers are fully compatible with all 12/24 Volt bike and scooter brands, and ensure maximum theft prevention. All motorbike tracking units are fully waterproof and will be securely fitted for free by our expert team of professional engineers.
With some of our motorbike tracking devices being Thatcham S5 or S7 approved, such as the MetaTrak M-6, you can rest assured that you are only getting the very best protection. Some of our other trackers such as the SmarTrack Mototrak Maxi and the MetaTrak M Shield include a free Android and iOS app for maximum tracking capabilities whilst on the move.
motorbike-trackers
SPECIFICATIONS
See your Motorcycle live at home on your PC or Phone
Free Android and Apple Global Telemetrics App. Click here for further information
Geo-fence movement feature (i...
(read more)
SPECIFICATIONS
An Innovative Entry Level GPS Tracking System with 1 and 3 Year Subscription
Mobile/Tablet App for IOS and Andriod
Web Platform with Locate on Demand
12 an...
(read more)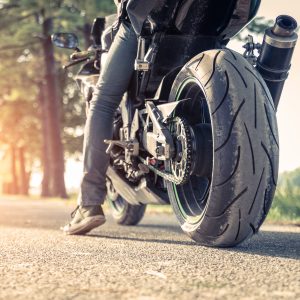 SPECIFICATIONS
Mobile/Tablet App for IOS and Adroid Devices
Web Platform with Locate on Demand
12 and 24 Volt Compatible
Waterproof
Transferable from Bike to Bik...
(read more)