Plant/Machinery Trackers
Home /
Plant & Machinery Trackers
Trackers for Plant Equipment and Machinery
Get extra added protection with our state-of-the-art range of trackers designed to keep, hard to replace, plant equipment and machinery safe at all times. Take advantage of real-time 24/7 tracking of all of your equipment and machinery, no matter your occupation; whether you're a farmer, plant hire business or contractor, you are guaranteed peace of mind with the installation of our covert plant trackers.
Although not immediately thought of when vehicle trackers come to mind, theft of plant machinery is estimated to cost over £1M per week in the UK to replace. According to Allianz Insurance, plant and machinery theft has almost doubled since 2013, with only a 5% chance of successful recovery.
In addition to deterring theft, our plant trackers utilise accurate GPS tracking technologies and incorporate additional beneficial features such as geo-fence tracking to allow for you to be notified whenever your plants enter or exit a specific set location. Our professional team of Thatcham-approved engineers will also install your chosen plant trackers for free and have you up and running in next to no time!
plant-machinery-trackers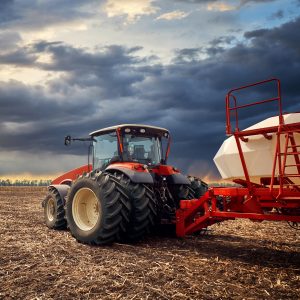 SPECIFICATIONS
This is a Stolen Vehicle Tracking (SVT) device which will protect your vehicle with Interpol ICPO assistance in over 100 counties
IP56 Poly-Prop casing for extra protection<...
(read more)