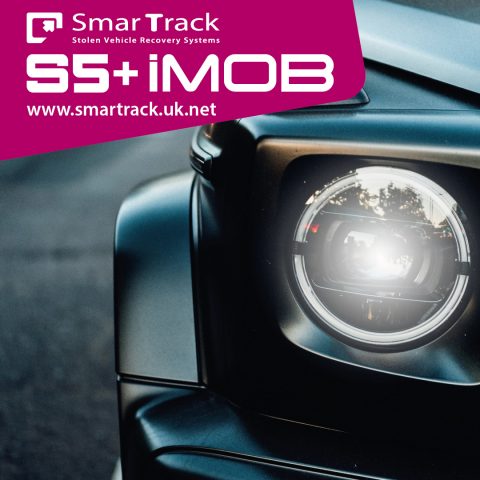 Smartrack S5+ Plus iMOB with DiD T Immobiliser
£799.00
Free Nationwide installation with all trackers
Compare
Product Description
SmarTrack S5 iMOB
The Brand New, No Tag, No Start, Ultimate Security System for ALL Vehicle Types.
SmarTrack S5+ iMOB is the brand new No Tag, No Start, Thatcham approved immobiliserwith tracking device brought to you by SmarTrack and Global Telemetrics.
As vehicle theft continues to rise throughout the UK, choose to secure your vehicle with a SmarTrack S5+ iMOB. The SmarTrack S5+ Imob offers the ultimate protection against key cloning, key theft and relay attack theft methods.
Prior to the vehicle's engine engaging, the SmarTrack S5+ iMOB automatically scans to verify that the supplied, innovative, Bluetooth Driver Detection cards are present within the vehicle.
Without the presence of these next generation cards, the vehicle will remain immobilised, preventing the vehicle from being driven by any unauthorised personnel.
In an industry first, the SmarTrack S5+ iMOB system has been developed for use with ALL vehicle types, including Hybrid, Electric and classic vehicles, making SmarTrack a system built for a future of alternatively powered vehicles.
Subscription options (Payable to Smartrack after install):
£17.49/Month (Direct Debit)
£199/Yearly
£329/2 years
£429/3 Years
£749 for the duration of ownership