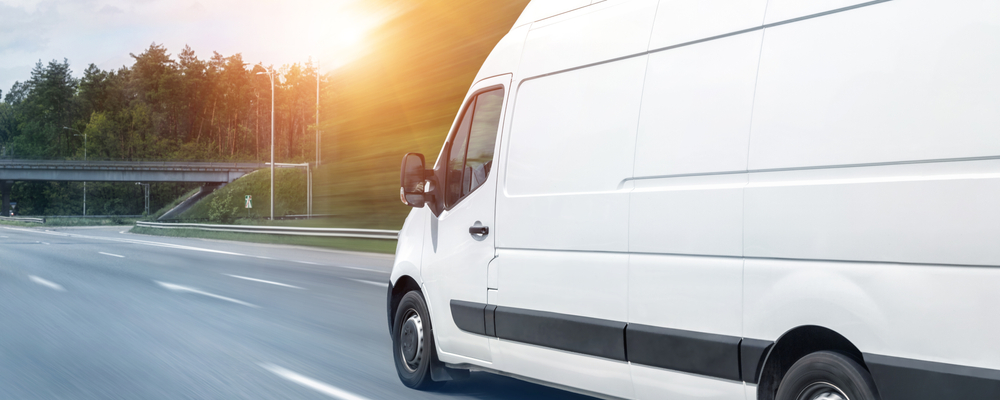 GPS Trackers For Delivery Drivers
Whether you are a self-employed solo delivery driver or the owner of a fleet of courier vans and trucks, there are many benefits to installing GPS vehicle trackers for delivery vehicles. These will improve the service you offer, reduce your costs and protect your delivery vehicle, driver and goods.
When your business relies on carrying goods, keeping them safe and secure should be a priority. The hassle of angry customers when goods don't arrive is undoubtedly bad for your business reputation and can prove very costly. Fitting delivery vehicles with a GPS tracker means you always know the vehicle's location, so you stand a greater chance of recovering the vehicle and onboard assets before they can be damaged or disappear.
Extra Benefits For Delivery Drivers
However, GPS vehicle trackers do more than assist you with locating the vehicle should it be stolen. They have far more significant benefits, as we explore below. Knowing the exact location of a vehicle in real-time will help police intercept thieves often before they get very far! You stand a far greater chance of retrieving your vehicle and its contents, thus avoiding lengthy insurance claims or having to replace the vehicle or its contents.
Key benefits
● Theft protection
● Driver safety
● Timesheet efficiency
● Cheaper insurances
● Efficiency tracking
● Instant alerts
● Vehicle maintenance
● Improved customer service
Theft protection – always know where your vehicle is. You may not prevent the vehicle from being stolen. However, acting quickly to instigate recovery can avoid damage and content loss.
Driver safety – Some of our GPS tracker range offer SOS buttons, which the driver can activate if they are stuck or in danger.
Timesheet efficiency – always know where your drivers are! Your team are more accountable on the road, which aids efficiency when route planning, as you can see where time and traffic delays occur. Real-time locators will give you opportunities to replan routes more reliably and monitor timesheet start and finish accuracy.
Cheaper insurance – you may be able to negotiate more affordable insurance for both vehicles and contents when insurers know that you have taken measures to protect them.
Efficiency tracking – You can monitor how each vehicle is being driven. By reducing excessive idling, speed and dangerous driving, you will achieve better fuel efficiency and help avoid accidents. By reducing fuel and wear and tear costs, you will spend less. GPS trackers will help you identify which drivers need extra training to drive more efficiently.
Instant alerts – You can set a safe zone for your vehicles using smart Geofencing monitoring, which means you will be alerted should the vehicle travel outside the pre-set area.
Vehicle maintenance – Vehicle trackers will alert you when the van, truck or car needs fixing. You can effortlessly keep up to date with routine maintenance and minimise costly repairs and delays.
Improved customer service – Nothing is more frustrating for customers than waiting for a delivery of goods without a clue when they will arrive. Customers now expect pretty accurate updates on when they can expect their delivery. A GPS tracker will improve your ETA accuracy and help you to notify customers of any delays. Your customers can receive updates through a live tracking link, making for happier customers and greater trust in your business. You can do all this without masses of time-consuming paperwork.
FitMyTracker will install a choice of vehicle trackers for delivery vehicles wherever you are in the UK. If you're looking for advice on the type of tracker that would work best for you, please don't hesitate to get in touch.