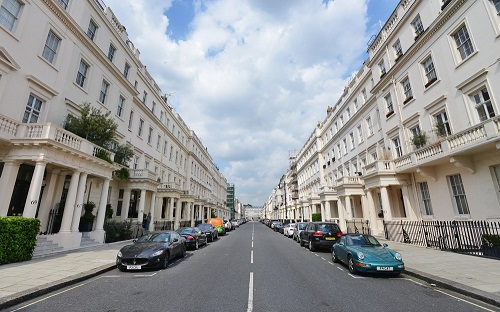 Preventing Car Theft in London
With a population of just under 9 million people, it is no wonder that London often comes out on top for the worst crime rates. Vehicle crime is very popular across the UK, including theft from a vehicle, theft of the vehicle itself and interfering with a vehicle. However, there are some simple steps you can take to prevent being targeted.
Despite the high levels of crime, London is considered a safe city; it's simply a matter of being aware. As with any big city, crime is more prevalent, so it helps to be vigilant and follow advice.
Vehicle crime in London
As with any major city, vehicle crime is quite common. The boroughs with the highest vehicle crimes include Westminster, Hackney and Tower Hamlets; the boroughs with the lowest include Sutton, Kingston upon Thames and Bexley.
Naturally, there are some car models that are more prone to theft than others. Cars are usually stolen to be shipped abroad, sold on to someone or used for parts. Some of the most commonly stolen cars according to Confused.com include Range Rover Sport, BMW X5 and Mercedes Benz C-Class. However, it's not always just luxury vehicles; Volkswagens and Fords are also popular targets.
Metropolitan Police statistics show that between April 2019 and May 2020, there have been approximately 143,000 vehicle crimes. 33,802 of these involved the theft of the vehicle itself, while a huge 89,541 crimes included theft from a vehicle.
How are cars stolen?
As technology continues to improve, more and more cars are now operated via keyless entry systems. This allows drivers to open and start their cars without even needing to take the key out of their pocket. While this is very impressive, it can open up a new avenue for car thieves.
Keyless entry means criminals can gain access to your car in a matter of seconds; known as relay attacks. In February 2020, police across London and Essex carried out raids as part of an investigation into car theft; this resulted in the recovery of 25 stolen vehicles that had been taken without a key.
How to prevent becoming a victim of car theft in London
There are a number of simple steps you can take to keep your vehicle safe in London. If you do have a keyless entry system on your vehicle, it is important to keep the key in a metal container or a special signal blocking wallet. This can prevent criminals from accessing the system.
You can also look at a number of different deterrents; keeping valuables out of sight, no matter how small, is crucial. You could also put a steering wheel lock on when your car is parked, as this can provide a visual deterrent for a potential thief.
While it won't necessarily stop your vehicle from being stolen, a GPS vehicle tracker is one of the most effective ways of increasing your chances of recovering the vehicle. Insurance approved trackers can protect against theft while also lowering your insurance premiums.
Our trackers are independently tested and approved by Thatcham, and we offer free nationwide installation. Get in touch today to find out more.