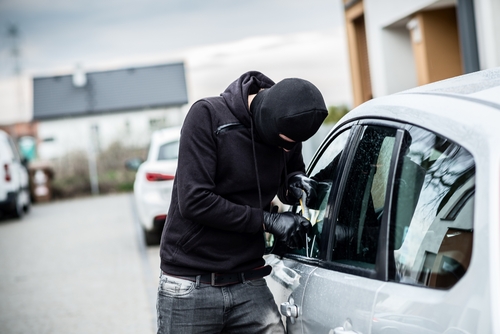 What Does a Thatcham Approved Tracker Mean?
Car trackers are a great way of protecting your vehicle against theft, giving you peace of mind when your car is left unattended. You will often see the phrase 'Thatcham approved' when looking for car trackers, but what exactly does this mean?
Thatcham Research dates back to the 1970s, when they were involved in the safety and design of cars; starting with the Ford Cortina mk3.
They have been at the forefront of vehicle security since the 1990s, with its introduction of the New Vehicle Security Assessment (NVSA) in 1992. This helped to address the levels of vehicle crime. The NVSA effectively brought an end of the car crime epidemic of that era, by introducing new security measures for vehicles.
Industry benchmark for vehicle security
Thatcham launched a number of categories for alarm and immobiliser systems, and quickly became established as an industry benchmark. From January 2019, all security assessments are carried out under a new Thatcham Security Certification banner.
The certification provides reassurance around the functionality, design and performance of tracking systems, along with alarms and immobilisers. Thatcham are involved in areas such as; the assessment of security of new vehicles, product security certifications, research and assessment into current and future vehicle cyber security threats.
Thatcham work with law enforcement agencies, the automotive industry and insurers in order to assess both physical and electronic vulnerabilities. They are also responsible for identifying the right technology and ways to mitigate theft.
Benefits of a Thatcham approved tracker
When choosing a Thatcham approved tracker, you can feel confident knowing that if your vehicle was stolen, there's a high likelihood it will be recovered. You're able to use Thatcham trackers abroad, as many of the trackers have Interpol ICPO assistance in over 100 countries.
The biggest benefit of installing a Thatcham approved tracker is that they come recommended by many of the leading car manufacturers. What's more, having one installed can help to reduce your insurance premiums. You will receive a secure Insurance certificate that you can present to your insurance provider.
At Fit My Tracker, we offer free nationwide installation carried out by Thatcham approved engineers. Safeguard your vehicle today and check out our extensive range of trackers for cars, vans, motorbikes and more.