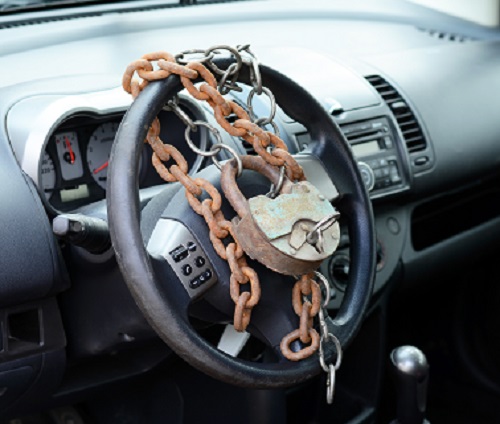 Car Theft in Greater Manchester
The unfortunate current state in Manchester is that everybody has either had their car stolen themselves or knows somebody who has had a car stolen. What should be a rarity has gradually become the norm over the years – and the statistics are even more shocking.
If one was to go off the constant posts on social media of offenders stealing vehicles on CCTV footage, it would be easy to assume that the majority of thieves get caught after stealing a vehicle. However, this is far from the case. It has been revealed that nine out of 10 vehicle thieves' crimes go unpunished within the Greater Manchester area. This is a shocking statistic that leaves us vulnerable vehicle owners fearful of crime without justice. And this fear is only amplified by the fact that, within the past four years, the quantity of car thefts in Manchester has risen by a harrowing 80%.
Due to the quantity of car thefts in Manchester in 2014, (4,329) rising by a colossal 79% to 7,246 crimes in 2017, there has been an operation to track down as many of these thieves as possible to halt the rapid rise in car theft across Manchester. However, even when a thief has been identified and there is a decent amount of evidence, it can often prove a strenuous task to charge the accused. For example, in 2018, at least three quarters of car thefts in 2018 had their investigations dropped due to the fact that a legitimate suspect was unable to be identified – as well as this, a further 12% of car theft cases were dropped because there wasn't sufficient evidence. To make things worse, due to cases not being deemed to be in the public interest, another 2% of car theft cases in Manchester were dropped.
In turn, this means that if you or someone you know has their car stolen, there is at least a 92% chance that the culprit will not face justice and will go unpunished – and you may have to pay for a new car yourself if the stolen vehicle isn't found. A shockingly small 4% of vehicle thieves ended up being charged for the crime committed, whilst merely one quarter of these cases have been settled outside of court.
Rochdale is one of the worst places in the country for the rate of car theft – in 2018 there were 785 confirmed cases of car theft. This means for every 10,000 residents, 36 people had their car stolen. Shockingly, this is almost twice the figure of the national average of there being 20 cars stolen for every 10,000 people. Oldham is also reportedly a really bad area in Manchester for car theft.
Unfortunately, due to a huge cut in the budget to identify the kingpins behind these shocking statistics, the momentum the GMP's operation has been hampered massively. In the meantime, here are a few things we would advise to keep both your vehicle and your car as safe as possible from crime:
• Invest in one of our GPS car trackers
• Lock your doors
• Don't leave your keys inside your car
• Leave your spare key far awar from your car
• Always close your windows when leaving the vehicle
• Park in areas that are well lit
• Don't leave any valuable items in your car at any time when you leave the vehicle
• Be vigilant
Click here to view our range of car insurance and car trackers