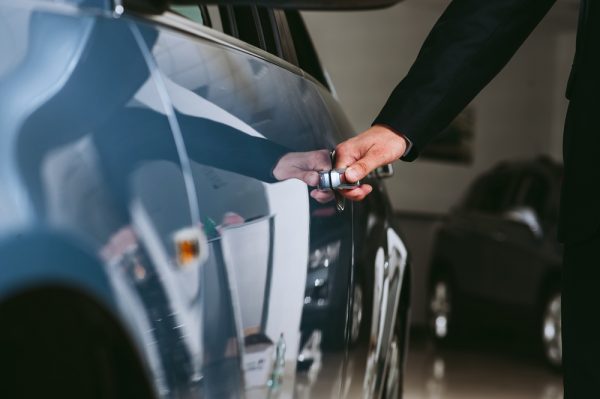 The latest data from the DVLA shows that there are over 140,000 cars licensed to addresses in the Manchester area. In 2017, for every 10,000 cars in the city, 505 were stolen, which is why the Manchester is considered to be one of the worst cities in the UK for car crime theft.
In the face of such alarming crime rates, insurance companies are becoming more hesitant to insure cars unless they are fitted with an approved tracking device. Although they perhaps won't prevent the initial theft, cars fitted with trackers significantly increase the odds of recovering a stolen vehicle, since you'll then be able to accurately pinpoint its location and notify the authorities.
Additionally, installing a car tracker is quick and easy, and can be done on your driveway or business premises. FitMyTracker provide car trackers in Manchester and the surrounding areas, and can typically offer appointments within 2-3 working days.
Why Car Trackers are Essential in Manchester
The car crime rates in Manchester are well above the overall UK average of 121 cars stolen per 10,000 cars, with car theft rates continually increasing year on year. Identifying why the rates in Manchester are so high is often problematic, however larger car park areas like shopping districts have become a hot bed for car thefts.
Consequently, this leaves residents of Manchester questioning what they can do to make sure that their own car isn't stolen. Since such a large number of stolen vehicles are never recovered by the authorities, the installation of a high-quality GPS car tracker can prove imperative in eventually having your car returned to you. In short, a car tracking device enables you to know where your vehicle is at all times, even if it's been stolen.
With a Thatcham approved S5 (formerly CAT 5) tracking device, your car can be easily located and returned should the worst happen. The car tracker comes with around the clock monitoring and European coverage ensures criminals won't get far before being stopped.
Personal Car Tracking and Fleet Tracking
At FitMyTracker, we offer tracking solutions for both personal and fleet vehicles and are one of the leading providers of car trackers in Manchester. We endeavour to give all of our customers enhanced peace of mind, ensuring that drivers can feel confident in their vehicle's safety at all times and have a back-up plan should the worst happen.
In comparison, fleet tracking helps fleet managers to ensure that only authorised use of vehicles is being undertaken, as well as allowing for more accurate arrival times to be given to customers and clients. Modern GPS systems work at home and abroad, which is ideal for businesses that trade on the continent.
FitMyTracker are authorised by Smartrack, Meta and Vodafone, and all engineers complete installations to the highest standards possible. Utilising the latest advancements in technology, the trackers we can supply and install are difficult to remove and use VHF anti-jamming systems to ensure that the broadcast signal cannot be hidden.
DO YOU WANT TO SECURE YOUR VEHICLE? VIEW CAR TRACKERS.