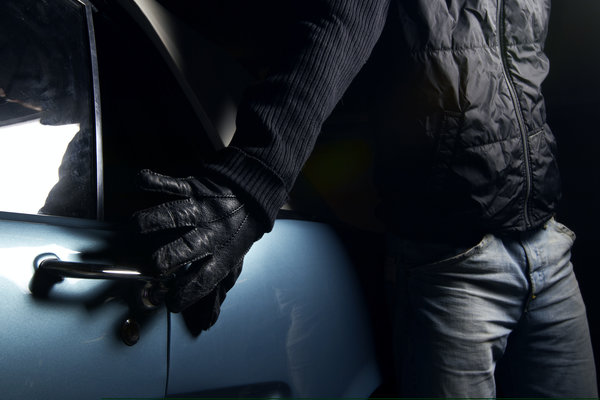 Keyless Cars: How You Can Maximise Their Safety
It's the classic tale. A new revolutionary form of technology specifically designed to make our lives easier is starting to be criticised as risky and hazardous, causing more harm than good. It's a typical two steps forward one step back scenario.
Keyless cars are being blamed for the rise in car thefts in the UK. As this technology becomes increasingly more affordable and widespread, there has been a corresponding increase in the number of cars being stolen, and that's not surprising. If you don't need a key to get into your car, then neither does a thief.
Just how bad is the problem? Well, according to official police recorded 'theft or unauthorised taking of a motor vehicle' offences in England and Wales, it's quite shocking. For a long time, car theft had been on the decline, no doubt thanks to improved security features and a crackdown on car theft. The number of stolen cars dropped dramatically from more than 300,000 in 2002/3, to around 70,000 in 2013/14.
But the following year, for the first time, there was an increase, and this increase has continued every year until in 2017 it was reported that more than 90,000 cars had been stolen – an increase of 20% from the previous year. Keyless car technology is being blamed for the rise, as it is now becoming easier than ever for thieves to gain access to locked vehicles.
How Does the Theft Occur?
Keyless car theft, also known as relay theft, is actually a simple process for a criminal to carry out. Most people tend to leave their keys near the front of their house for easy access, and if you have parked on your driveway then your car and keys are in close proximity to each other, and thieves can take advantage of this.
A relay box is used to pick up the signal from your key, and this is then transmitted to another box that is held next to your car. The diversion of the signal makes the car think that the key is close by and thus it unlocks, giving criminals easy access to your vehicle and enabling them to drive away with your car intact, without having to break a window and risk arousing suspicion.
What Can You Do?
Thankfully, there are ways to combat this type of crime by putting measures in place to increase the chances of you getting your stolen vehicle back. Once a car has been stolen, research shows that it is quite unlikely the owner will ever be reunited with it. But you can increase those odds exponentially by getting a tracker fitted in your car.
Vehicle Tracker
There are a multitude of different tracking devices suitable for all vehicle types, but they all work in pretty much the same way. Once fitted with a tracker, your vehicle will be completely traceable, and with certain car trackers you will be able to use your computer or mobile device to see where your vehicle is at any time. You can have the peace of mind knowing that, should the worst happen, you can find where your vehicle has been taken and should be able to recover it.
At FitmyTracker we have a bespoke range of trackers for a wide variety of vehicles. From GPS tracking for cars and vans, to Cat 5 and Cat 6 tracking solutions, we have everything to suit your needs, and our friendly team are standing by to assist you in finding the perfect vehicle tracking device to suit you.
Our trackers include features such as free Android and Apple Global Telemetrics App, 24/7 vehicle monitoring, a battery disconnect alert, journey history, tow-away alert and you can even get the option for European coverage.
Keyless-entry cars look set to drive up insurance rates since their vulnerability has been exposed. Our range of Cat 5 and Cat 6 trackers are Thatcham Category 5 and 6 assured (which some insurance companies insist on), providing your vehicle with maximum security. These trackers can also drive down the overall cost of your insurance.
Fight back against vehicle theft with a FitmyTracker for your vehicle. If you have any questions about which tracker is right for you, do not hesitate to get in contact, and we would be happy to help.