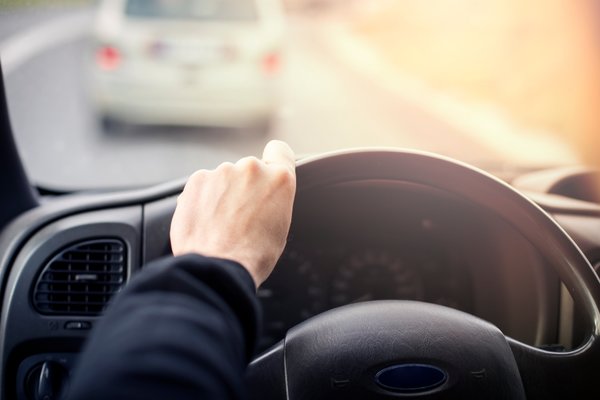 Why You Should Consider Getting a Tracker
In today's world, technological advancements play a huge role in every aspect of our daily lives. Nowhere is this more readily apparent than in the automotive industry. The introduction of vehicle tracking devices brings a new aspect to the hi-tech enhancements of this sector, offering a wide array of benefits for both commercial and domestic markets.
This type of technology has been used by special forces and the military for years, and now, you have the opportunity to own a tracker yourself. If you haven't already got one, here's why you should consider getting a tracker.
Simply put, a vehicle tracker is a device which has the ability to track a vehicle. If your vehicle has been lost or stolen, the tracker will emit a signal which will inform you where your vehicle is.
What Are the Benefits of a Tracker?
There are a huge number of beneficial factors for getting a tracker installed on your vehicle. Take a look at how a tracker can help make your life so much easier:
Track stolen vehicles – car trackers are there to help you, if your vehicle has been stolen. With an increase in car theft, it is imperative to ensure the safety of your vehicle, which is what trackers can do. They will protect your vehicle in over 100 countries, and they will also monitor your vehicle 24 hours a day in the UK. You will also be able to see your vehicle via a computer or mobile device, so no matter where you are, you know where your vehicle is at all times. If you're looking for peace of mind, this is the ideal solution.
Efficient for businesses – when running a large business, efficient fleet management is a priority; trackers can help you achieve this. If your business involves employing drivers, a tracker can help you effectively manage your business. Trackers allow you to see the routes your vehicles take and the speeds at which your vehicles are travelling. Fleet trackers offer a self-track device, ideal for a number of vehicles, including cars, motorbikes, vans, boats and tractors.
Saves you time and fuel – trackers come with live google traffic info, letting you know the quickest, safest and most fuel-efficient route. This not only saves you time, it also saves fuel, which are two benefits for any business. This results in environmentally-friendly practices, which is also good for businesses. This technology is incredibly informative, keeping you up to date on traffic in real time. By alerting you, it will offer alternative routes, allowing you to avoid the congestion. This ensures a quicker and smoother journey.
Cheaper insurance – another advantage of using a vehicle tracker is having cheaper insurance. Trackers make it easier to locate missing or stolen vehicles, which is a huge advantage. This is great for companies who use trackers for their fleet management, as it improves the safety of the employees and the fleet.
Trackers can be Used on a Variety of Different Vehicles
At Fitmy Tracker, we offer a wide variety of trackers for different vehicles:
Motorbikes
Cars and vans
Fleets
Caravans and motorhomes
Plants and machinery
HGV
Cat 5 trackers
Cat 6 trackers
Cat 5 trackers are one of the highest specifications approved by insurers. This is an ideal device for those who have high-value or performance vehicles. By meeting category 5 standards, you will have level 1 police response, sophisticated mapping and motion-sensing.
Cat 6 trackers are ideal for all types of vehicles. They have the ability to recognise any illegal movements with the incorporation of motion sensors in the vehicle. With incredibly accurate vehicle tracking within the UK and Europe, you are assured a high level of protection.
There are number of different trackers available, allowing you to find the right one for your needs. Whether this be for personal use or fleet management, you will find a tracker to protect your vehicles.
If you want to get a tracker to protect your vehicle and your fleet, we can help you. To find out more about our trackers, or to find out which is best for you, get in touch with us today – we will be happy to help.