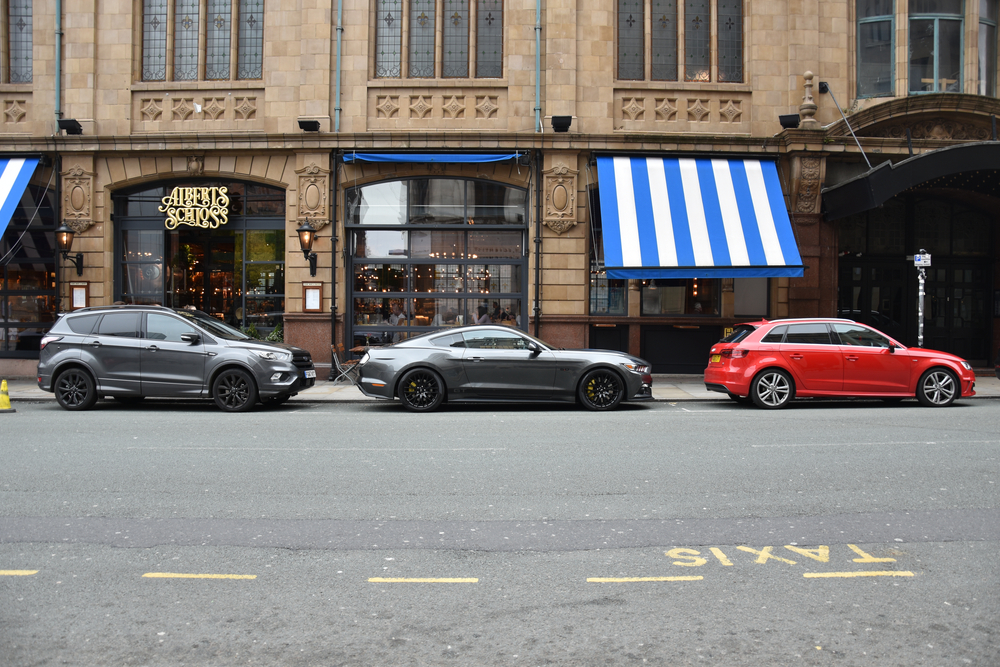 Protect your Car from Theft in Manchester
If you live and work in the Manchester area you will know, as with any city, car theft is unfortunately all too common. Popular and expensive cars are hot property and a massive target for thieves in this area. With advancements in technology and knowledge of vehicles, car crime is no longer the crime of one individual. The Greater Manchester Police are aware of organised crime groups in the area targeting high performance cars of high value. Including your popular models like, Audi S3s, Golf Rs, and Mercedes AMGs.
With GMP recovering £6.6 million worth of stolen cars in just a 3-month time period last year, there is hope for those who have had cars stolen or are worried about car theft. Although an unfortunate 92% of car thieves are getting away without prosecution (as of 2020) in this area. To help in the recovery of vehicles, an installation of a GPS car tracker will increase the chances of stolen vehicle recovery.
How a Car Tracker Works
To install a car tracker to your vehicle, we offer a range of car trackers perfect for any model or make. Car trackers work by using GPS technology to track and monitor the location of your vehicle 24 hours a day, 7 days a week. So, no matter where you are in the Manchester area, your vehicle tracker will provide you peace of mind, alerting you to any suspicious movement of your vehicle. With access to the data via your mobile, tablet, or PC, a car tracker is also really easy to use.
If in the unfortunate incident your car is stolen from your property, the information from your vehicle tracker can be used by Greater Manchester Police to aid in their recovery of your beloved car.
Way to Prevent Car Theft
As concern amongst Manchester residents grows around car theft, we recommend a number of ways to help prevent car theft:
Invest in a GPS car tracker
Always park your car in a gated and secure car park when out and about
Lock your doors
Keep valuables out of sight
Invest in security measures such as alarms and immobilisers
Keep your spare key well-hidden at home
How FitMyTracker Can Help
Here at FitMyTracker, we provide a bespoke range of vehicle trackers for a wide array of automobiles. Take a look at our entire stock today to compare the range of trackers we have available! With our extensive experience in the vehicle tracking industry, our team are on hand to help you find the right tracker and get this installed. The team of on-site engineers, at FitMyTracker, are well-equipped to efficiently install any vehicle tracking system stocked by FitMyTracker on any vehicle you wish to have outfitted. To contact us on our Manchester number call 0161 241 1856 .