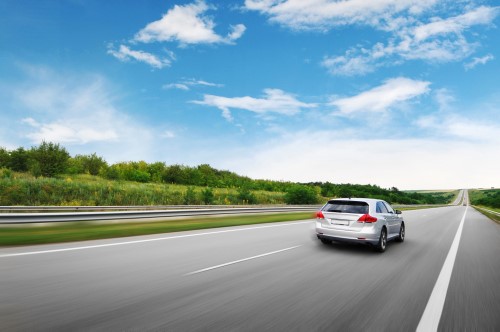 Top 5 Reasons to Invest in an S7 Tracker
S7 car trackers were introduced in January 2019 to offer the latest technology in tracking and protecting your vehicle. The S7 tracker classification replaces what were previously known as category 7 and category 6, and are Thatcham approved.
Buying an S7 tracker from Fit My Tracker includes free nationwide installation by our trained engineers, so you can protect your vehicle with ease. With that in mind, here are just 5 reasons why you should invest in an S7 car tracker.
Approved by insurance companies
S7 trackers are the newest Thatcham classification, and they have been approved by all leading insurance companies. They have also been tested and approved by Thatcham, so you can protect your vehicle with confidence.
Many insurers are now advising motorists to install car trackers in order to deter crime and reduce the risk of losing your vehicle. With an S7 tracker, you have a much better chance of recovering your vehicle if it is stolen.
S7 trackers from Fit My Tracker will come with a secure insurance certification sent to you.
Reduce your insurance premiums
By installing the latest tracking technology on to your vehicle, it can make a difference to your insurance. Many insurers will accept a GPS tracker as a method to lower your premiums, as you have taken extra precautions to keep the vehicle safe.
Car tracking devices can lead to a reduction in the price you pay for your insurance, and having one installed on your vehicle has never been easier.
Protection across Europe
S7 car trackers will help to protect your vehicle with Interpol ICPO assistance, present in over 100 countries. So, whether you're in the UK or travelling across Europe, you can rest assured your car receives the same protection and tracking ability.
If your car was to be stolen in the UK and shipped to Europe, S7 trackers would still be able to locate your vehicle.
Track via app
Most of our S7 trackers allow you to track your vehicle through your smartphone, tablet and desktop in real-time. You are able to download the free Global Telemetrics app that enables you to see your vehicle's location and track its movements.
This can provide huge peace of mind if you are leaving your vehicle unattended, whether it's for a short or extended period of time.
Advanced features
S7 trackers are equipped with incredibly helpful features to help you get the most out of your tracking device, and offer advanced security. Through the tracking device, your car is monitored 24 hours a day with Stolen Vehicle Recovery in the UK.
The tracker also provides a movement sensor alert, protecting your vehicle if it was to be moved. This will include your vehicle being towed away. There is a battery disconnect and low level alert too; we will call you if the battery is disconnected or if the battery is running low.
Take a look at our full range of S7 trackers online.