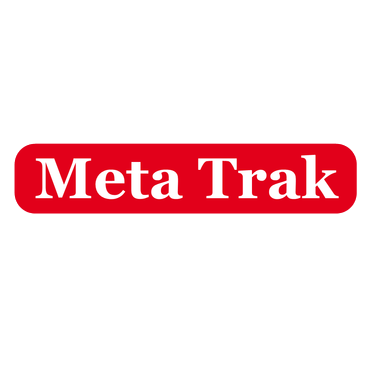 Spotlight on Tracker Brand: Meta Trak
At FitMyTracker, we aim to bring you the best in vehicle tracking technology. We have a bespoke range of vehicle trackers for a wide range of automobiles, and with over sixteen years' experience in the vehicle tracking industry, you can be assured we only supply the best.
Due to our commitment to finding the right vehicle tracker for all of our customers, we stock a range of different tracker brands. Today, we're putting the spotlight on one of those brands: Meta Trak. Let's take a look at what Meta Trak trackers have to offer our customers.
Meta Trak Trackers
Meta Trak are committed to the idea of the connected vehicle and believe that sophisticated connected vehicle solutions should be available to all at the lowest possible cost. With over 40 years of automotive experience behind them, Meta Trak is one of the largest producers of vehicle safety, security and info systems in the world.
One fundamental aspect of the Meta Trak brand is their easy-to-use app that can be downloaded to your smartphone. With the app, you will be connected to any vehicle, anytime, anywhere and on any device. Among other features, you will be able to see the real-time position of your vehicle and receive instant alerts to any change in your vehicle status.
At FitMyTracker, we supply five different varieties of Meta Trak Trackers; here's a look at what we currently stock:
Meta Trak Shield
The Meta Trak Shield comes with useful everyday features such as battery monitoring alerts, tow-away notifications, driver score profile, journey history and live Google traffic info. With a waterproof in-car box that fits easily to the battery, the latest in satellite tracking, European coverage, 3-year warranty and the ability to transfer the tracker between different vehicles, the Meta Trak Shield has everything you need. It even includes optional driver recognition, alarm trigger notification and wireless engine starter immobilisation.
Meta Trak 5
The Meta Trak 5 shares many of the features of the Trak Shield, such as battery monitoring, journey history and European coverage. It comes with Driver ID tags as standard and also has the option for the control centre to immobilise the vehicle at the request of the police. but with the addition of it being Thatcham Category 5 compliant.
Cat 5 trackers are one of the highest specifications of SVTs that are approved by insurers. They use advanced tracking technology that meet category 5 standards such as level 1 police response, optional vehicle immobilisation features (which is included with the Meta Trak 5) and sophisticated mapping and motion-sensing.
Meta Trak M-6
The Meta Trak M-6 is a motorcycle tracker with Thatcham Category 6 Insurance-Accredited GPS tracking. Cat 6 trackers include many of the features included with Cat 5 tracking units, such as the ability to recognise any illegal movement with the incorporation of motion sensors embedded in the vehicle, as well as positioning and mapping.
In addition to being completely waterproof, the Meta Trak M-6 can be transferred from bike to bike, has battery disconnect alerts, tow-away alerts, low battery alerts and includes a web platform with locate on demand.
Meta Trak S7
With a 3-year warranty on the Meta Trak S7 tracker, you can be sure your investment is covered. The latest satellite location technology in this model allows you can track your vehicle in real time via the smartphone app or online. The Meta Trak S7 is Thatcham Category 6-accredited and includes battery monitoring alerts, tow-away notifications, journey history and European-wide coverage.
Meta Trak S5 VTS
The Meta Trak S5 VTS is one of the first approved trackers to meet the new Vehicle Tracking Systems criteria launched by the Thatcham Research Centre in October 2016. With this new standard comes mandatory Driver ID to prevent theft via key cloning.
Thieves can programme a new key into a vehicle without the owner's knowledge, in some cases connecting to the vehicle's electronics without even entering. If your vehicle is driven by a thief without the Driver ID tag, an alert will be sent to Meta Trak's Secure Operating Centre within seconds. Also, the VTS can add a wireless starter motor immobiliser that can be set and unset remotely using the Meta Trak app, thwarting any attempt to steal a vehicle, even if a thief succeeds in cloning its key.
The tracker also includes the standard journey history and scoring, real-time tracking, 3-year warranty and European coverage.
If you're looking for a vehicle tracker, we're certain to have something to suit your needs as well as your budget. Take a look at our range of vehicle trackers today.