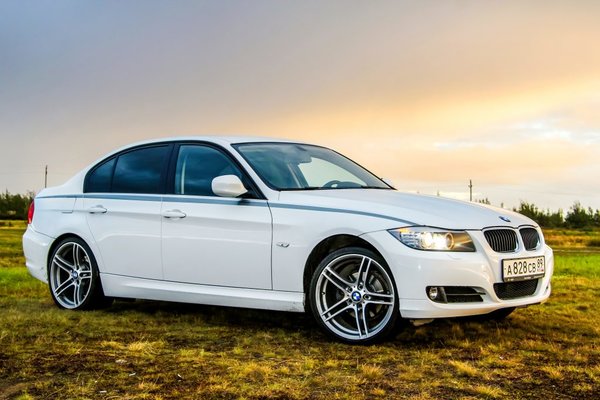 Top 10 Most Stolen Cars in the UK
Car theft is rising in the UK. As the technology in cars gets increasingly sophisticated, criminals continue to find more and more ways of using this tech to their advantage. In fact, research suggests that cars are now more easily stolen thanks to the introduction of key-less car technology. In 2017, there was an increase in the number of stolen cars from the previous year; which was a stark change from the norm, given that car theft in the UK had been continuously dropping for well over a decade.
Thieves are taking advantage of key-less entry technology by using relay boxes to reroute the signal from a person's car key to unlock their vehicle. This means thieves can then drive off with your car without even having to use any force or cause any damage to the vehicle to gain entry.
Whilst car theft is increasing all round, there are certain models that are targeted most often. Many of the top ten stolen vehicles in the UK are luxury models, no doubt due to their high value. Here we've listed the top ten most stolen cars models of 2017:
10. Audi RS4
As one of the fastest and flashiest versions of Audi's A4 executive car, perhaps it's not surprising that this one made the list; it is currently the most stolen Audi car. It is also the only estate car on the list.
9. Volkswagen Golf
The only car in the list that doesn't wear a prestige badge. The Volkswagen golf sits at ninth place.
8. BMW M3
This car is a highly desirable version of the BMW 3 series and makes a popular target for thieves.
7. Range Rover Autobiography
There are three Land Rovers in this list of most stolen cars, including this luxury model.
6. Land Rover Discovery
The second Land Rover on the list is the Discovery, one of the four prestigious SUVs to feature in the top ten; however, this is actually down from the previous year when they took up half the slots.
5. BMW 3 Series
This executive saloon car sits right in the middle of the list, a popular target for thieves.
4. Mercedes-Benz E-class
This model is probably the best mainstream Mercedes in the market today. Unfortunately, cars from German manufacturers like Mercedes-Benz dominate this list, taking up seven spaces in total.
3. Range Rover Sport
This luxury SUV lists high and is a magnet for thieves.
2. BMW X5
This model has actually done slightly better considering it sat at the top spot for most stolen vehicle from 2009 to 2014. It dropped to second in 2015 but then went up to number one again in 2016. In 2017 it dropped back to second place but is still a very popular target amongst thieves.
1. Mercedes-Benz C-class
A high price model so no real surprise here that it's the number one stolen vehicle in the UK for 2017. This C-class jumped from fourth place in 2016 all the way to the top spot ahead of the BMWs and Range Rovers.
Did your vehicle make the list? With car thefts looking to only keep on increasing, drivers should put measures in place to ensure they have a higher chance of recovering their vehicle if it gets stolen.
Insurance Approved Vehicle Trackers
Once a vehicle is stolen, research suggests it is very unlikely the owner will ever recover it. However, these odds increase exponentially with the use of an insurance approved vehicle tracker. With a tracker in your vehicle, it becomes completely traceable, and certain trackers will even allow you to look up the exact location of your vehicle from a computer or smartphone.
At FitMyTracker, we have a bespoke range of vehicle tracking devices to suit a wide range of vehicle types. We have many different trackers in stock, so we're certain you'll find something to suit your needs. You can take advantage of our quick, three-step process:
Phone our team to discuss your requirements
Book an appointment for one of our engineers to come and visit you
Get your tracking unit installed
We offer free advice about all of our trackers and tracking systems. Contact us today or browse our range of car trackers on our website to get started.