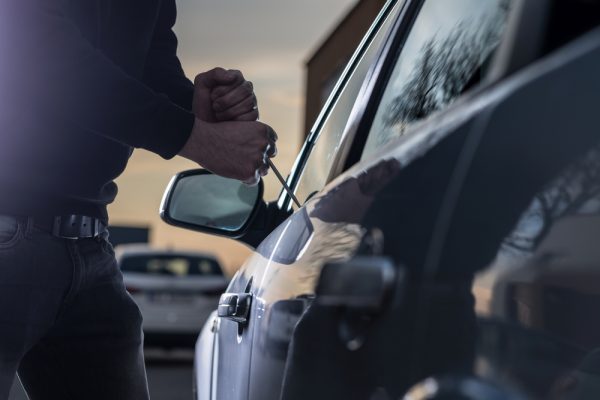 Having your car stolen can be a very upsetting and traumatic ordeal, and is something that no one wants to happen to them. London, however, has one of the highest rates of car theft in the country. Placing 3rd in car crime rates: in 2017, 443 cars were stolen per every 10,000 vehicles.
The need for a Car Tracker in London
London has a significantly higher population density than other UK cities, and this has resulted in residential streets being filled to capacity with vehicles. This, combined with the fact that thousands of commuters and tourists enter the city every day, makes it a haven for car thieves. Parking your car when you are clearly not going to return quickly makes it a desirable target for thieves; who think they'll have plenty of time to make a getaway before the theft is reported.
In an attempt to protect yourself from the car thieves sweeping the streets, vehicles can be fitted with GPS car trackers, enabling you to remotely track your vehicle and significantly improve the chances of its recovery. Plus, since recovery rates are much higher when cars are fitted with tracking devices, insurers will reduce your insurance premiums to reflect the improvement in security.
Insurance Approved Car Trackers
At FitMyTracker, we supply customers with the very best tracking systems available on the market. We use only the best manufacturers to make sure your car is as secure as we can make it.
FitMyTracker offer tracking solutions for both personal and fleet vehicles, and are one of the leading providers of tracking solutions throughout the UK. We endeavour to give all of our customers increased peace of mind, providing a selection of car trackers in London which are guaranteed to improve the overall security of your vehicle.
Our tracking devices make use of the most up-to-date technology, including GPS/GSM positioning reporting (VHF available on some models) to track your car. Monitoring services work 24/7 to ensure you are alerted to suspicious activity – even in the dead of night – making them ideal for crowded city streets where your car may be parked out of sight. European coverage also ensures your car is still protected even if you leave the country for a short-break or go on a grand tour.
We are authorised by Smartrack, Meta and Vodafone to name but a few, and all of our engineers complete installations to the highest standards possible. We cover all London postcodes and can arrange installation within a few working days. All Thatcham approved tracking devices are installed in line with manufacturer's recommendations and we supply a certificate for you to pass on to your insurer – allowing you to save on your premium immediately!
DO YOU WANT TO SECURE YOUR VEHICLE? VIEW CAR TRACKERS.