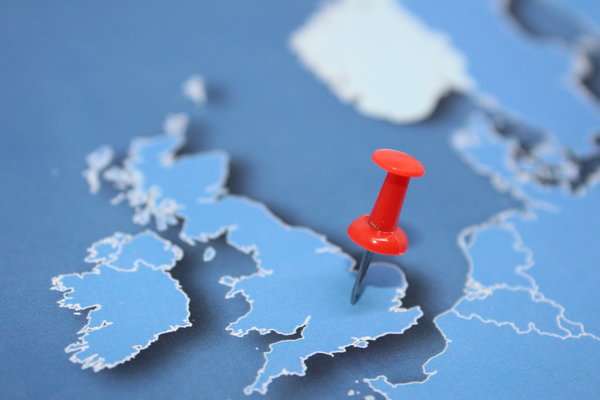 UK's Biggest Car Theft Hotspots
When it comes to car theft in the UK, some areas are at much higher risk than others. Data collected from car insurance companies has shed light on where in the UK you are the most, and least, likely to have your car stolen based on car theft reports and insurance claims.
Unsurprisingly, urban settings are more affected than rural areas, with high-end models of cars being the most popular targets. In terms of demographics, The Crime Survey for England and Wales (CSEW) released a publication providing information from the last decade about the household characteristics of those most affected. CSEW cite the most likely victims of vehicle-related theft to be:
Adults with children more so than childless adults.
An individual who is economically active, as opposed to a student or retiree.
Private or social renters rather than owner occupiers.
Those living in housing which is not detached (semi-detached, flat etc.)
CSEW also provides information about the circumstances surrounding incidents of vehicle-related theft over the last decade. It details the shift in the ways that thieves are gaining entry to vehicles. Forced entry has decreased from one in three theft attempts to one in seven (31% in 2006, 14% in 2016). Breaking a window has decreased from almost half of all incidents to just around one in five.
These trends of less aggressive entry could be put down to the rise in keyless cars, with thieves taking advantage of the technology to access vehicles in more subtle ways. CSEW cite the most common circumstances of car theft to be:
Two thirds take place at home.
Exterior fittings have been the most frequently stolen items.
Two thirds occur during the week, one third on the weekend.
Just under four fifths took place in the evening.
So, now that we've taken a look at the groups and circumstances that bring about higher likelihood of car theft, let's see where in the UK these crimes are most prevalent.
Places Most Likely to be Targeted
Data from five million car insurance enquiries made between the months of July 2017 and June 2018 were analysed to discover where cars were the most likely to be stolen. The top spot belongs to East London, with Romford and Ilford topping the list with 13.5 and 13 respectively per 1,000 capita.
Other big city locations follow, with Birmingham in third place, followed by Halifax and Liverpool. The most-targeted areas with a theft rate of per 1,000 capita are as follows:
Romford – 13.5
Ilford – Theft rate 13.0
Birmingham – 9.5
Halifax – 8.6
Liverpool – 8.2
Southend-on-Sea – 8.1
East London – 7.2
Bromley – 7.2
Bradford – 7.0
Stockport – 7.0
Places Least Likely to be Targeted
On the other side of things, Lerwick in the Shetland Islands, Scotland, is officially one of the safest places to keep a car, alongside Jersey and Guernsey, with no car thefts reported at all. In fact, Scotland contains half of the top ten least likely places to be targeted, making it the safest area in the UK to leave a car.
The safest areas per 1,000 capita are as follows:
Lerwick – 0 (none stated)
Jersey – 0 (none stated)
Guernsey – 0 (none stated)
Kirkwall – 0.3
Dumfries – 0.6
Inverness – 0.7
Perth – 0.7
Isle of Man – 0.7
Truro – 0.8
Exeter – 0.9
What Can You Do to Protect Your Car?
Regardless of where you live in the UK, you should take steps to protect your vehicle from potential theft. Keeping valuables out of sight will deter thieves, as well as parking off-road if possible. You should also never leave the key in your vehicle to heat it up or cool it down whilst leaving it unoccupied. But if the worst should happen, you can take steps to maximise your chances of recovering your stolen vehicle with a vehicle tracker.
At FitMyTracker, we have a bespoke range of vehicle trackers designed for all needs and purposes and to suit any budget. Whether you live in one of the most targeted areas in the UK, or you just want the reassurance of protecting your vehicle, contact us today to find out how we can help you decide on the right tracker for you.